BLACK DIAMOND TECHNOLOGIES & MITSUBISHI ELECTRIC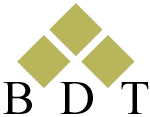 BLACK DIAMOND TECHNOLOGIES LIMITED
Founded in 1981, Black Diamond Technologies Limited (formerly Melco New Zealand) has become a leader in the New Zealand Air Conditioning and Home Appliance markets. BDT partners with global giant Mitsubishi Electric to provide New Zealand homes with leading edge technologies.
The company specialises in the marketing and distribution of Mitsubishi Electric products including Air Conditioning / Heat Pumps, Photovoltaic Panels, Ventilation Home Appliances, Security Products, Digital Printers and large display equipment - supplying New Zealand consumers with energy efficient, high quality products.
BDT is 100% owned by Local New Zealand shareholders.

ENVIRONMENTAL STRATEGY
As a global supplier Mitsubishi Electric is highly conscious of the environmental crisis facing our planet and the need for ongoing commitment to sustainable development and the protection of the global environment.
This environmental consciousness is entirely evident in the range of products and solutions offered by Mitsubishi Electric. The technology spans to a wide domain, from harnessing the limitless potential of solar energy to developing more energy efficient Heat Pump systems and refrigerators. - Mitsubishi Electric manufactures products that make a world of difference.
ENVIRONMENTAL VISION 2021
In 2021, Mitsubishi Electric celebrates the centennial of its founding and the culmination of Environmental Vision 2021. Environmental Vision 2021 is Mitsubishi Electric Corporation's long-term environmental management programme. The programme aims to reduce carbon emissions from product usage and production by 30% while implementing a policy to reducing, recycling and reusing materials to lead to zero landfill emissions.
STRATEGIC INTENT
To be the Best Provider of Energy Effective and Environmentally Friendly Solutions in New Zealand.
MISSION STATEMENT
BDT is a leader in providing energy efficient, environmentally friendly, solutions in the New Zealand Market. We are committed to seek out and aggressively market products that reduce energy consumption and emissions. BDT people make a difference for tomorrow, today.
MITSUBISHI ELECTRIC PRODUCT RANGE

HEAT PUMPS/AIR CONDITIONING
Mitsubishi Electric has a diverse product range manufactured to the highest of standards for quality and reliability. All Mitsubishi Electric Heat Pump / Air Conditioners contain The Mitsubishi Electric Advantage:
New Zealand's Quietest Heat Pumps...Ever!
New Zealand's Best Low Temperature Performance...Guaranteed!
Unique Energy Saving Features
Mitsubishi Electric Air Conditioning systems employ environmentally sustainable technologies such as energy efficient inverter driven compressors and environmentally friendly refrigerant R410a (with zero ozone depletion).
Mitsubishi Electric manufacturers an extensive range of residential Air Conditioning / Heat Pump systems which combine industry leading quietness, high energy efficiency, unique energy saving features, and superior low temperature performance to create superior heating and cooling solutions to suit every New Zealand home.
Everyone deserves a home where they can rely on year round superior comfort and Mitsubishi Electric is able to make that possible.

COMMERCIAL AIR CONDITIONING
CITY MULTI: VARIABLE REFRIGERANT FLOW AIR CONDITIONING SYSTEMS (VRF)
Mitsubishi Electric's City Multi series has the flexibility to adapt efficiently to any building whilst providing a highly efficient system in both operation and installation using a unique 2-pipe system.
COMPUTER ROOM CLOSE CONTROL SYSTEMS
Mitsubishi Electric has developed a system to operate to a close level of temperature and humidity control used in environments such as computer rooms and laboratories and any other environment where strict control of humidity and temperature is required.

VENTILATION PRODUCTS
LOSSNAY: FRESH AIR ENERGY RECOVERY VENTILATION
World Leader in ventilation systems, Mitsubishi Electric's patented Fresh Air Energy Recovery System is now available in New Zealand. Because Lossnay uses fresh air (not attic air) to ventilate your home, you get the best of both worlds - fresh air into the home whilst reducing dampness - and without the excessive added heating costs that most alternative systems cannot prevent. Lossnay ensures the air in your home stays fresher, cleaner and drier. By recovering indoor heat you will also increase energy efficiency.
EXHAUST FANS
The Mitsubishi Electric ducted exhaust fan range is very quiet and designed to operate in both commercial and domestic applications.
JET TOWEL HAND DRYER
The Mitsubishi Electric Jet Towel provides powerful twin jets of air to effectively dry your hands while being extremely energy efficient, saving on energy and being paper-free.

HOT WATER HEAT PUMPS
Mitsubishi Electric Hot Water Heat Pumps are energy efficient, inverter driven systems that use the environmentally friendly refrigerant R410a. Mitsubishi Electric Hot Water Heat Pumps are capable of heating water to temperatures as high as 70°C. Mitsubishi Electric Hot Water Heat Pumps can continue to heat in sub zero temperatures and provide efficient operation all year round.
Applications include:
Underfloor heating
Swimming & Spa pools
Sanitary Water Pre-heating
Hydroponics
Aquaculture
Water Chilling

HOME APPLIANCES
REFRIGERATORS
Keeping different foods at the right temperature means it will be tastier, healthier and will last longer. This philosophy has been used to develop the Mitsubishi Electric Multi Drawer (Connoisseur and Sienna) and Classic refrigerator collections.
DEHUMIDIFIERS
Mitsubishi Electric Dehumidifiers reduce the moisture content in your home to prevent condensation. The range features simple but advanced features for ease of use.

RENEWABLE ENERGY
PHOTOVOLTAIC SOLAR PANELS
Mitsubishi Electric photovoltaic modules are designed for both commercial and domestic applications suitable for On-grid or Off-grid connected systems, and offer both high performance and reliability.
INVERTER SYSTEMS
BDT has teamed up with SMA who is the world's largest supplier of inverters for the renewable energy sector. BDT stock all types of inverters to support the renewable energy industry in New Zealand.
MOBILE SOLAR CHARGING SYSTEMS
Included in the range of solar products is a range of flexible solar panels that are designed to be used in mobile applications such as remote battery sites or tramping and camping.

AUDIO & VISUAL EQUIPMENT
PROJECTORS
The Mitsubishi Electric range of projectors offers both LCD or DLP® technology. Projectors are available to cater for any use from education, government and corporate to high quality home theatre.
PUBLIC INFORMATION LCD DISPLAY PANELS
Mitsubishi Electric has an LCD widescreen display panel in a range of sizes to meet your needs with resolutions up to full 1080P high definition.
DLP VIDEO WALL DISPLAY CUBES
The Mitsubishi Electric video wall cube is a rear projection device that is designed to interlock with other cubes to create a continuous video wall. These are utilised for large scale public viewing such as sports stadiums.
PHOTO PRINTERS
Mitsubishi Electric has a range of high quality photo printers. Mitsubishi Electric leads the industry with the latest dye sublimation technology, providing professional photographers, retailers, security and medical practitioners with exceptional quality prints.

SECURITY SYSTEMS
ADVANCED SECURITY RECORDERS
Mitsubishi Electric offers powerful video monitoring devices, including Digital Video Recorders for security and surveillance in a range of applications.
DIGITALLY RECORDED INTERVIEW SYSTEMS
BDT has developed an Interview system that is most commonly used in police interviews. This system digitally writes on the recorded media so both the interviewer and the interviewed parties cannot alter the recording for legal purposes.
CONTACT US
BLACK DIAMOND TECHNOLOGIES LTD
AUCKLAND
Unit 1, 4 Walls Road, Penrose
PO Box 12726, Penrose, Auckland 1642
New Zealand
Phone (09) 526 9347, Fax (09) 526 9348
WELLINGTON (HEAD OFFICE)
1 Parliament Street, Lower Hutt
PO Box 30772, Lower Hutt 5040
New Zealand
Phone (04) 560 9147, Fax (04) 560 9133
CHRISTCHURCH
44 Halwyn Drive, Hornby
PO Box 16904, Hornby, Christchurch 8441
New Zealand
Phone (03) 341 2837, Fax (03) 341 2838
Contact us online